#1 Choice for Dumpster Rental Jackson NJ Services
When searching for the best dumpster rental Jackson NJ, look no further than with the experts at Alco Disposal. We take pride in offering unbeatable customer service, affordable rates, and flexible scheduling so you can focus on the important tasks at hand while we handle the waste hauling. With our Jackson NJ dumpster service options, you don't have to sweat the small details of waste management. Let us manage the mess!

Residents and workers of Ocean County regularly choose us for their Jackson dumpster needs because we prioritize customer satisfaction in everything we do. From inquiring about prices through our website to renting a dumpster in Jackson with our company, it's our goal to make sure your project is a total success. Whatever your residential or commercial needs in Jackson, New Jersey, and surrounding areas, we're here to help. We're the go-to dumpster rental Jackson NJ service provider because we help you get the job done right the first time.

When you're ready to take the next step to rent dumpster Jackson NJ, you can rest assured that you're making the right choice by partnering with our 5-star reviewed company. As a locally owned and operated business, we know what it takes to keep our communities thriving and on the right track. Get in touch with our team to learn more about our exceptional dumpster rental Jackson NJ selections or book online now!
We Take Just about everything
Some examples of the junk we haul away include
Refrigerator Disposal

Garbage Removal

Mattress Disposal

Foreclosure Clean Outs
Construction Waste Removal

Yard Waste Removal

Trash Removal

Appliance Removal
Television Disposal & Recycling

Furniture Removal

E-Waste Disposal

Hot Tub Disposal
For all of your Residential and Commercial Projects, Our Dumpster Rental Jackson NJ Will Get the Job Done
Whatever your project goals, our dumpster rental Jackson selections will help you achieve them in a cost-effective and convenient manner. We regularly work with customers to help them take care of their residential and commercial rental needs on a short or long-term basis. When you book our dumpster service in Jackson, we guarantee on-time delivery, flexible scheduling options, and unbeatable customer service.

Whether you're searching for ongoing waste management for a property you manage or need a little more hardware to haul away debris from a roofing repair, we're confident our roll off dumpster rental in Jackson will help you get the job done in a timely and affordable way. Our customers frequently utilize our dumpster rental Jackson selections for foreclosure cleanouts, new construction developments, home renovations, appliance removal, yard maintenance, and so much more.

No job is too big or small for our well-equipped inventory. We guarantee competitive Jackson dumpster rental prices as well as punctual delivery by professional drivers. We regularly work with the Ocean County Landfill to ensure all waste is disposed of properly in accordance with local guidelines. We're passionate about leaving spaces even cleaner than how we found them and responsibly disposing of all waste to keep our communities trash-free. Book your roll off with our experienced team today!
Reliable Residential Dumpster Rentals Jackson that Homeowners Trust
Whether you're embarking on a bathroom renovation makeover or completely gutting a wing of your home, our dumpster rentals Jackson make beneficial additions to a wide variety of home improvement projects. Get started on de-cluttering your garage or cleaning out the gutters with the added support of one of our dumpsters for rent in Jackson today!

Homeowners and residents of Ocean County know we're the best dumpster rental Jackson for all of their single-use or ongoing roll off rental needs. We often support residents with their garage, attic, or basement cleanouts, outdoor repair projects, indoor renovations, estate sale preparation, appliance removal, downsizing, and everything in between.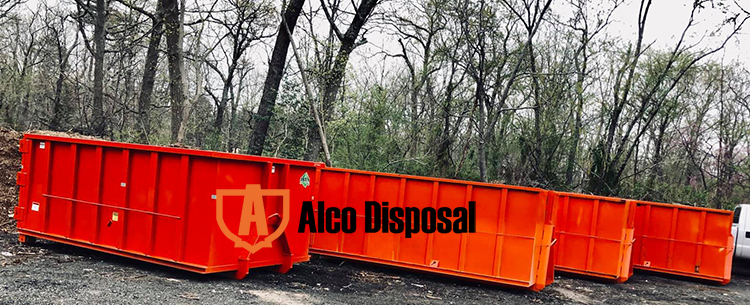 Our team makes renting a dumpster in Jackson a simple, streamlined process with our user-friendly online scheduling system. Browse our Jackson dumpsters, pick the best size for your upcoming project, add it to your cart, then check out using our secure system. It's that easy to get started on your home improvement goals today!


Perfect Local Dumpster Rental in Jackson for Yard Waste
When the weather wreaks havoc on your property and you need to clean it up in one fell swoop, our local dumpster rental in Jackson will make a valued tool for accomplishing your outdoor goals! Whether you're repairing your roof, cleaning out the gutters, clearing out large flower beds, or cleaning up an overgrown property, we're certain our dumpster rentals in Jackson will help meet all of your yard waste disposal needs.

When your traditional garbage collection service isn't enough to handle the waste, our roll off dumpster rental Jackson NJ selections will get the job done. Built with hinged doors that make it a breeze to load, our roll offs are equipped to manage all of your yard waste. We carry a special 20 yard brush, tree, stump, and yard waste roll off specifically designed for outdoor use. Fill it up at the convenience of your own schedule, text us when it's filled, and we'll haul it away!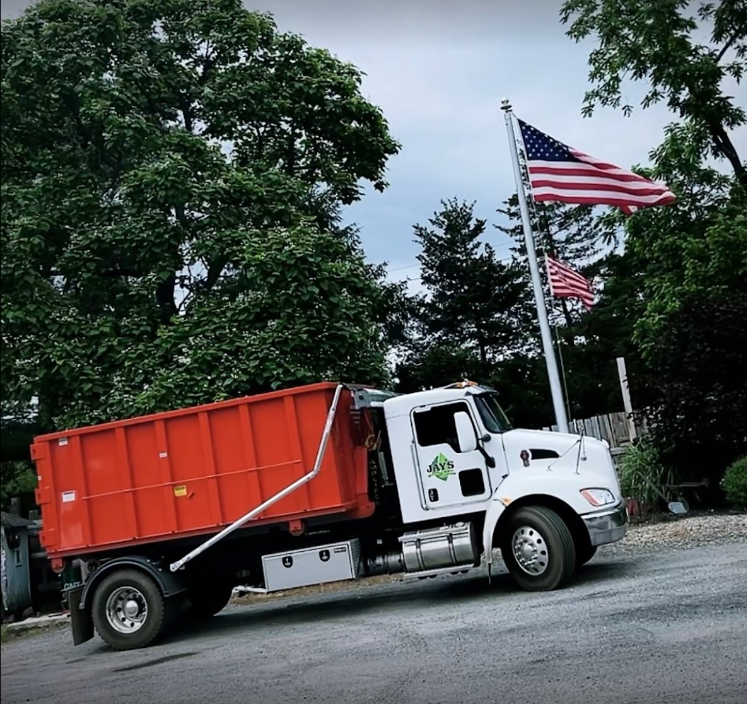 Construction Dumpster Rental Near Me Jackson that Contractors Choose Again and Again
Contractors understand the importance of hiring a reliable and trustworthy dumpster rental near me Jackson provider to keep their site operating at full capacity. We regularly work with construction professionals to keep their sites waste-free and safe. Whether you need an immediate Jackson construction dumpster or are making plans for future developments, our experienced team is here to help you navigate the process.

We provide temporary construction dumpster Jackson selections for short-term projects with a quick turnaround as well as ongoing rental options for larger-scale jobs. Whatever your dumpster rental Jackson construction needs, we're here to help support your project in a convenient, cost-effective, and caring manner. We're committed to providing exceptional Jackson dumpster rentals for commercial purposes.
We guarantee punctual delivery, flexible scheduling, and durable Jackson garbage dumpster selections that can handle shingles, asphalt, nails, drywall, lumber, siding, and other regular construction debris. Book your roll off online today or give us a call at (732) 349-5658 to learn more about your dumpster rental near me Jackson options.


Affordable Roofing Dumpster Rental in Jackson NJ
Roofing repairs and replacements are naturally messy ventures, which is why keeping one of our handy dumpster rental in Jackson NJ options on-site will keep your work site mess-free and safe. We'll deliver it to your location, you fill it up with roofing debris, and we'll haul it away!

Take the next step to rent dumpster Jackson to help you reach your project goals and stick to your intended timeframe. We do our best to deliver and pick up at times most convenient for you so you can focus on your project. Whether you're a homeowner repairing your roof or a contractor preparing for a commercial roofing replacement, our dumpsters in Jackson can manage a wide assortment of roofing debris, including nails, shingles, tile, lumber, and more.

Use our convenient online booking system to schedule your dumpster rental in Jackson NJ today! We're confident our rentals will make a beneficial addition to your worksite without breaking the bank.
Commercial Trash Dumpster Rental in Jackson for Your Business Needs
Businesses and commercial spaces generate tons of waste which is why managers and owners choose our trash dumpster rental in Jackson to manage their waste and help keep their businesses clean. We work closely with restaurants, factories, daycare facilities, school districts, property managers, retirement centers, and others to manage the mess with our convenient dumpster services Jackson.

Whether you're interested in ongoing trash dumpster rental Jackson collection or need a single-use rental to clean out a commercial setting, we offer a wide range of affordable and durable selections that will help you get the job done with ease. For more information about our dumpster for trash Jackson, give us a call at (732) 349-5658 or book online today!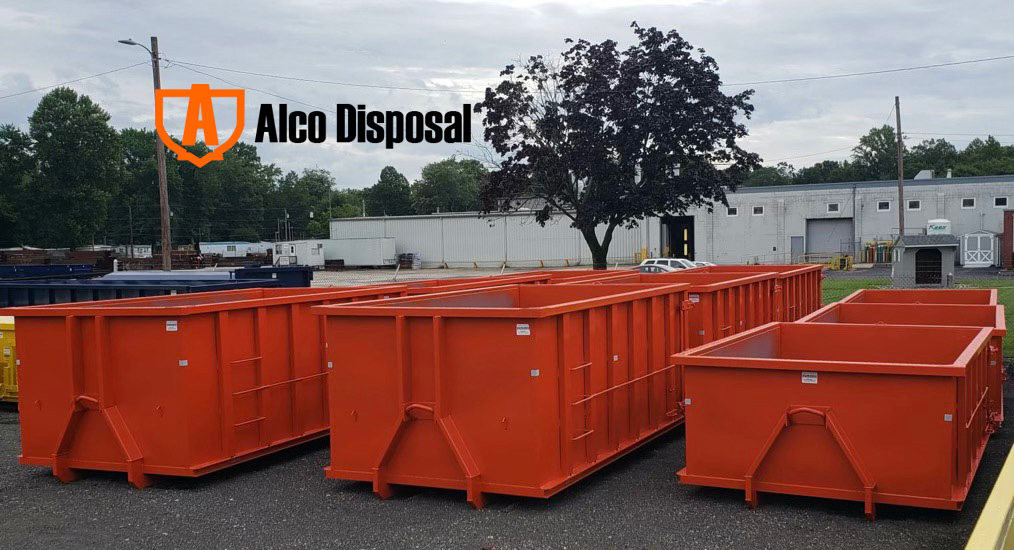 How to Book Our Helpful & Cost-Effective Dumpster Rental in Jackson
We make scheduling your dumpster rental in Jackson a convenient and cost-effective experience from beginning to end. When you're ready to take the next step and get your roll off booked today, navigate to our "Dumpster Rental" page to view our online inventory of high-quality dumpster Jackson options.

Once you've browsed through your options and decided on the best fit for your specific project goals, click the orange "Add to Cart" button underneath the rental you'd like to book. At this point, you'll submit additional information about the type of project, preferred delivery and pickup dates, contact information, and project details before using our secure system to check out using any major credit cards.

Once you've submitted payment for your dumpster rental in Jackson, you'll receive a confirmation email from our team verifying all of those important details. We'll be in touch leading up to your preferred delivery date to confirm a drop-off window that works best for your schedule. That's it! We make it super easy to rent a roll off dumpster Jackson for a wide variety of uses, all from the comfort of your home. If you'd prefer to speak with one of our staff members about your dumpsters in Jackson NJ options, feel free to give us a call at (732) 349-5658 to learn more about why we're the top choice for roll off rentals!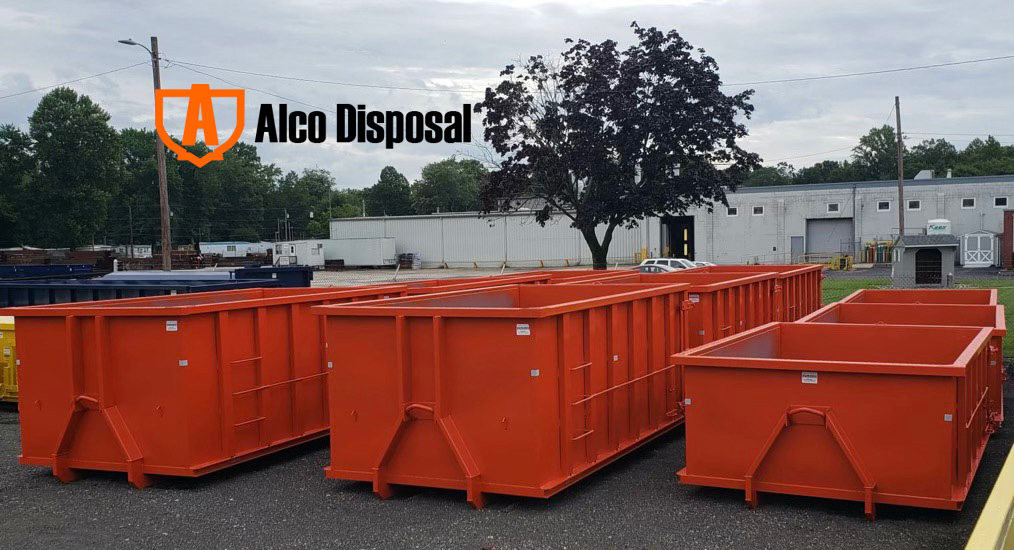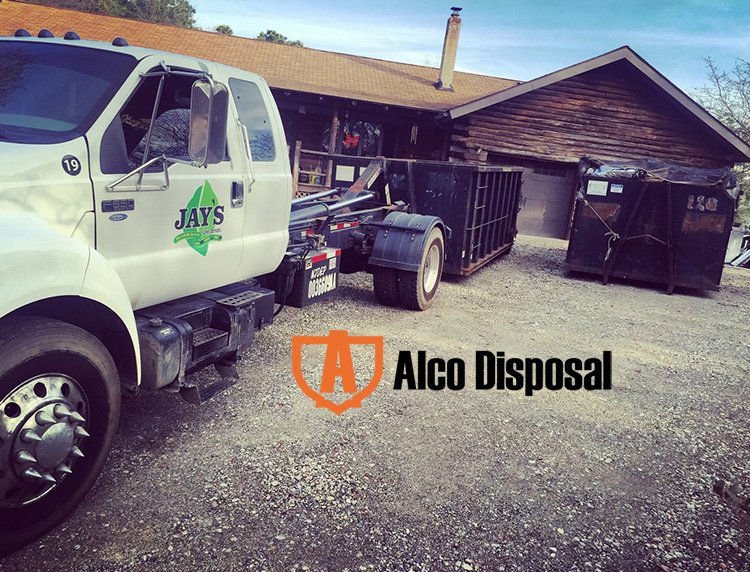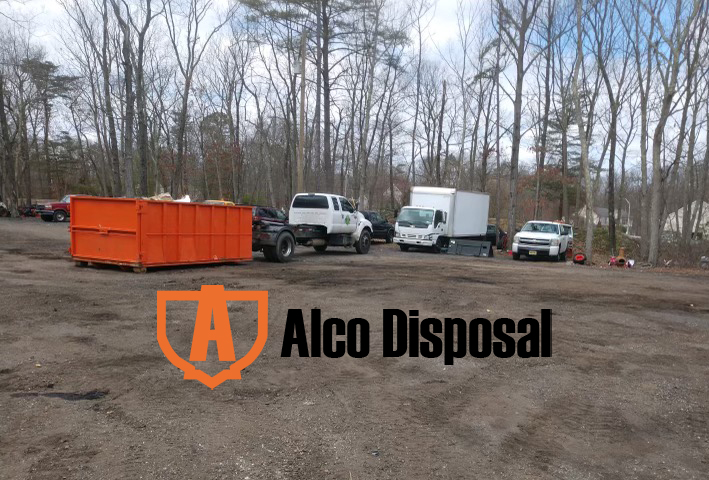 Dumpster Rental Jackson Prices & Sizes For Your Projects
With a wide range of dumpster rental Jackson prices and size options, we're confident you can find the perfect fit for your upcoming project. Take a look at the sizes we offer below and get in touch if you have any questions about which roll off would be a great fit for your worksite or project goals.

If you're searching for a small dumpster rental Jackson, we have quite the selection for you. Beginning with our 10 yard dumpster, our smallest roll off rents at $299 for up to five days, including .5 tons. This is ideal for smaller-scale projects like garage or attic cleanouts and yard cleanouts.

Our next new Jackson roll off dumpster rental size is our 12 yard dumpster which rents at $349 for up to 5 days with one ton of weight included. For your mid-size residential projects like an appliance or furniture removal, this is the dumpster for you. We firmly believe you won't find more reasonable dumpster rental prices Jackson than what we offer.

The next size option is our 15 yard roll off dumpsters Jackson. This is a great addition to most home improvement projects like roofing repairs, deck build-outs, hoarding cleanouts, and remodels. Renting at $399 for up to seven days and two tons included, we're confident this roll off will help you reach all of your project goals and you won't find better Jackson dumpster prices than this.

Our next option is our 20 yard dumpsters in Jackson. Perfect for larger residential projects and most commercial job sites, this large dumpster in Jackson can manage all of your debris with ease. Our 20 yarder dumpsters in Jackson rents for $499 or $450 if used for brush, stumps, tree, and yard debris. This includes up to seven days of rental time and three tons of weight.

Our final option is our 30 yard dumpster, which rents at $699 for up to five days with four tons included. This roll off is ideal for heavy-duty construction and demolition projects of all sizes. We offer a 30 yard swap out for $699, which allows your work site to stay waste-free and on track.

Feel free to give us a call if you have questions about our local roll off dumpster rental Jackson NJ prices online or book your container rental online now!
FAQs About Jackson Dumpster Rental
If you need additional information about our Jackson dumpster rental process before booking your roll off, take a look at our frequently asked questions below and schedule your rental today!
Q.
How do I rent a container with your company?
A.
Booking one of our dumpsters in Jackson is an easy and straightforward process with our online scheduling system! Just navigate to our "Dumpster Rental" page, choose the best fit for your project, add it to your cart, input important contact and delivery information, then check out using any major credit card. We make renting dumpsters Jackson a streamlined and hassle-free process!
Q.
How much does it cost to rent a roll off?
A.
Our dumpster rental prices Jackson NJ vary based on the size of the container, rental period, and tonnage being hauled away. Add ons like additional time and weight as well as a 30 yard swap out are available for rentals. We understand you might be prioritizing finding a cheap dumpster rental Jackson, NJ, but along with affordable options, we guarantee on-time delivery, transparent communication, versatile options, and helpful service along the way.
Q.
What can be hauled away in your roll offs?
A.
Our heavy-duty, industry-standard dumpster service Jackson containers are capable of hauling away a wide variety of waste, including appliances, mattresses, general waste, construction and roofing debris, yard waste, commercial waste, and more. We cannot accept flammable or hazardous materials including asbestos, gasoline, motor oils, fuels, or paints, as well as tires and batteries.

If you have any more questions about our dumpster Jackson NJ process, give us a call or browse our online inventory to book today!
Providing Dumpster Rentals Jackson NJ & Surrounding Areas
We're proud to offer our outstanding dumpster rentals Jackson NJ to surrounding areas, allowing our communities to clean up in style. Along with serving Jackson, we're happy to offer delivery to Forked River, Brick, and Lacey in Ocean County. If you've been spending time searching for a dumpster-rental-Jackson-NJ, look no further than our selections of high quality, affordable, and convenient rental options.

The zip code we typically service with our roll off dumpster rental Jackson is 08527. We often deliver outside of the listed zip codes and cities, and can usually make special accommodations if need be, so reach out today to see how we can solve your waste management issues!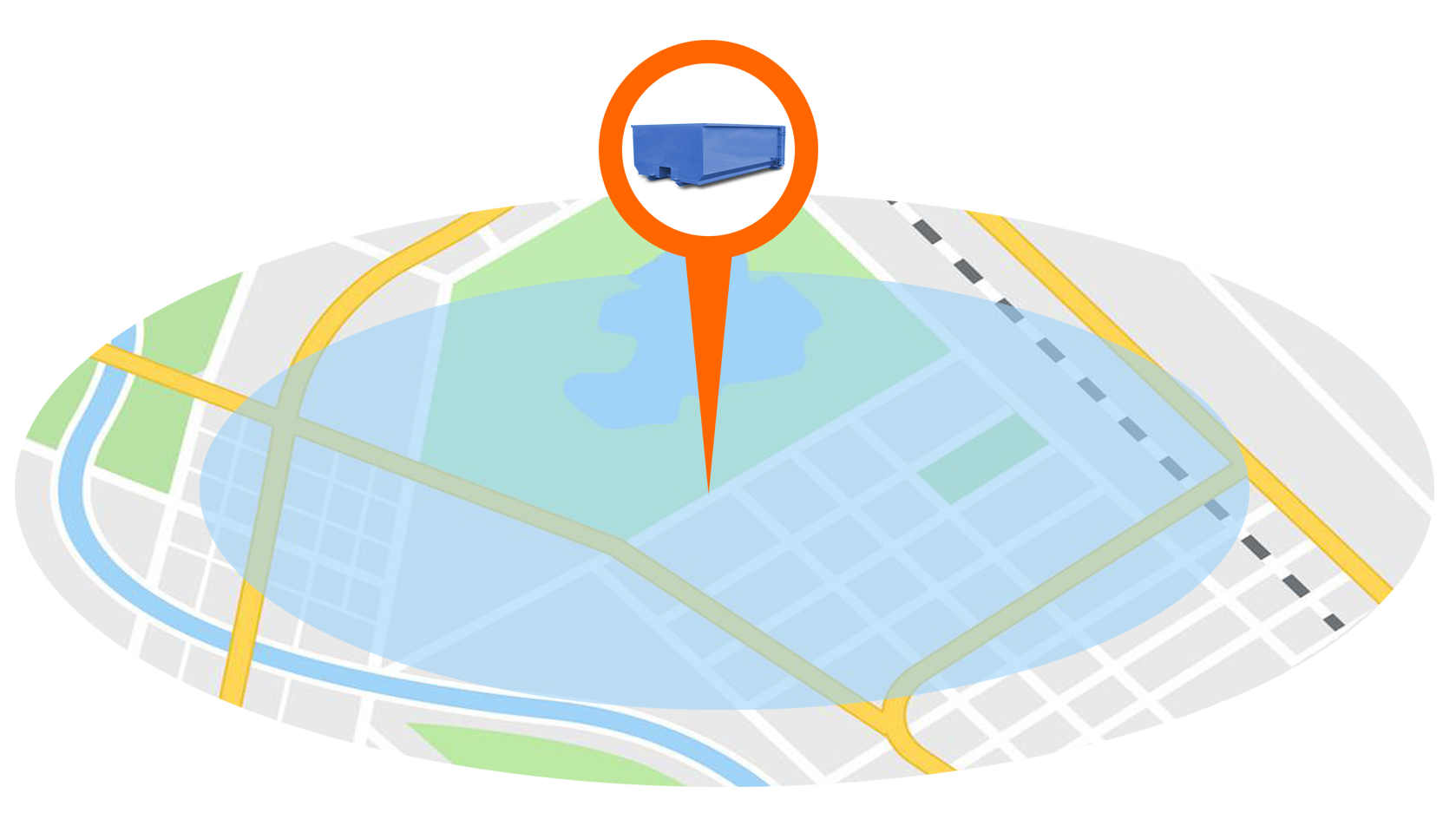 We're the locals' choice to rent a dumpster in Jackson because we care deeply about the continued growth and beauty of our communities. We want to keep places like Johnson Memorial Park enjoyable and waste-free spots to enjoy with our dumpster rentals Jackson NJ selections. Get in touch with us today by giving us a call at (732) 349-5658 or book online today!
Service Area